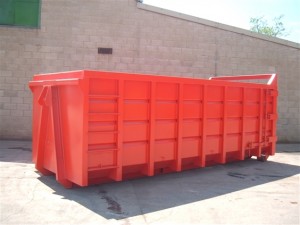 If you need roll off dumpsters at your jobsite, allow QEM to provide the perfect solution for your needs. The open-top dumpsters we provide are the ideal disposal solution for construction sites of all sizes. They are easy to load with large quantities of construction refuse generated during projects, and the containers are designed to be easily hauled away once filled. We pride ourselves on tailoring our disposal management and equipment services to each of our customer's unique requirements, as well as providing optimal solutions for all of our clients. We provide dumpsters in virtually any size. If you need to haul asphalt, concrete or other masonry-type materials from your jobsite, our 10 to 20 cubic yard dumpsters are ideal. We also provide larger roll off dumpsters for general construction refuse disposal, including 30 to 40 cubic yard options.
Unlike many other disposal companies, QEM is a completely independent company with no obligation to use any particular vendor's products or services. This, along with our nationwide reach, allows us to negotiate excellent prices and exceptional service with the best vendors throughout the country.
Additional benefits of partnering with QEM for your diposal needs:
We have full-time employees dedicated to ensuring equipment deliveries arrive on time.
We manage many other jobsite requirements, such as heavy equipment rentals, storage container rentals, mobile offices and much more.
We serve as a single point of contact, saving our customers' time and simplifying their accounts payable process.
Our customer service is second to none, and our Account Managers make themselves readily available to provide fast, creative solutions to our clients' needs.
Dumpster Sizes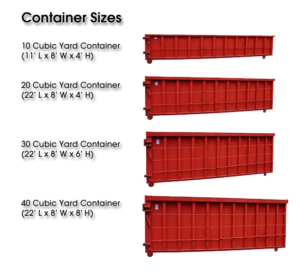 What size do you need?
Call us today and one of our Account Specialists can assist you in determining the appropriate size for your project.